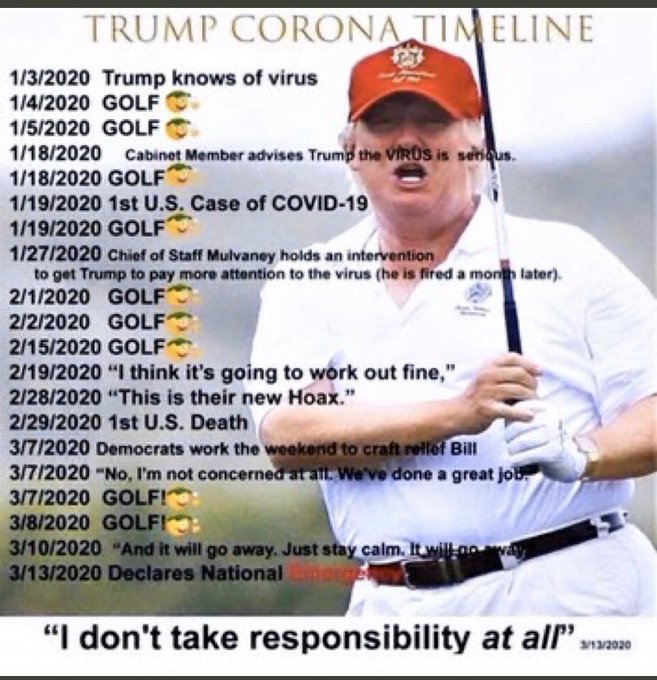 "
The impeachment trial of Donald Trump, the 45th and incumbent president of the United States, began in the U.S. Senate on January 16, 2020, and concluded with his acquittal on February 5.
"
Yeah, that was the distraction.
A source at a conservative firm doing Trump/RNC work tells me the Message of the Day is "Impeachment kept Trump from focusing on the virus."

This person and I went from great friends (2000s to 2016) then frenemies (2017-2019) and now this person is PISSED.

More to follow.

— Rick Wilson (@TheRickWilson) March 31, 2020
Which is going to last longer? This talking point, or "
China virus
"?
The CDC issued its first warning on Jan 8.

Trump held campaign rallies on Jan 9, Jan 14, Jan 28, Jan 30, Feb 10, Feb 19, Feb 20, Feb 21 & Feb 28.

He golfed on Jan 18, Jan 19, Feb 1, Feb 15, Mar 7 & Mar 8.

The first time he admitted the coronavirus might be a problem was Mar 13

— Pé (@4everNeverTrump) March 30, 2020