Um....
Humanitarian Crisis at our Southern Border. I just got back and it is a far worse situation than almost anyone would understand, an invasion! I have been there numerous times - The Democrats, Cryin' Chuck and Nancy don't know how bad and dangerous it is for our ENTIRE COUNTRY....

— Donald J. Trump (@realDonaldTrump) January 11, 2019
Um....
Um....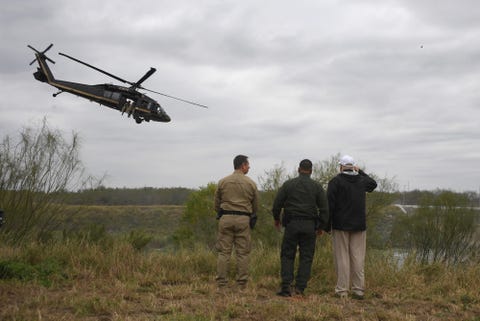 Um...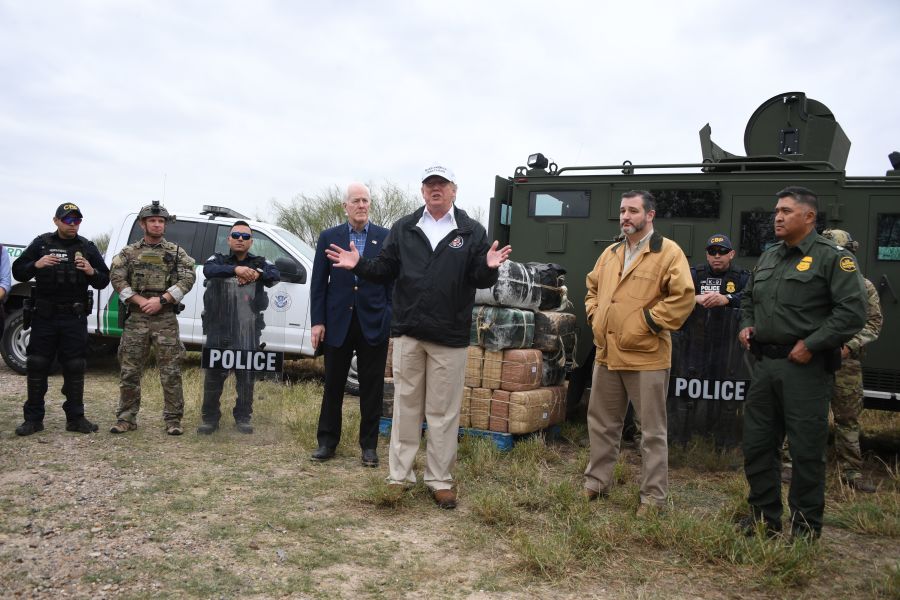 Um....
Um...
I found some steel slats down on the border. But I don't see anything resembling a national emergency situation.. at least not in the McAllen TX area of the border where Trump will be today.

pic.twitter.com/KRoLdszLUu

— Jim Acosta (@Acosta) January 10, 2019
Um...
Last video of the day. Found a beautiful spot on the Rio Grande where there is no wall. No fence. Just the river. Oh and there's shuffleboard.

pic.twitter.com/AGJioY7Bge

— Jim Acosta (@Acosta) January 11, 2019
Where's all the people? Where's the visual evidence of a "humanitarian crisis"? Does the President mean the people in McAllen?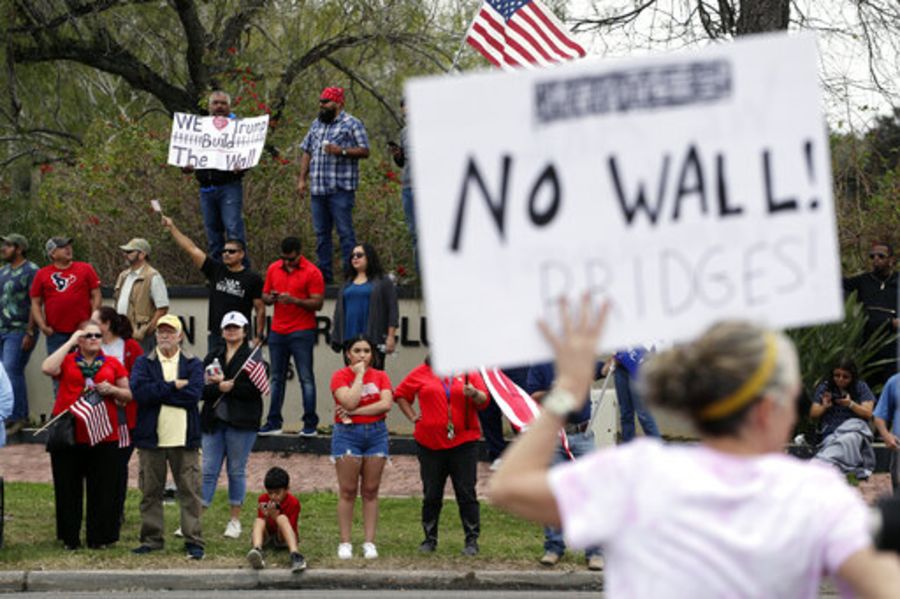 I don't even see a picture of the
promised human traffickers
(who actually work in cities like Houston, one of the worst hit cities with this problem. I don't diminish its reality at all; but Trump does.)
...The Steel Barrier, or Wall, should have been built by previous administrations long ago. They never got it done - I will. Without it, our Country cannot be safe. Criminals, Gangs, Human Traffickers, Drugs & so much other big trouble can easily pour in. It can be stopped cold!

— Donald J. Trump (@realDonaldTrump) January 11, 2019
Um...
(actually heard a newly elected Texas GOP Representative aver that crime doesn't stay in McAllen but sweeps north to places like Dallas, part of which he now represents. Because border crime is like that, ya know.)


The Fake News Media keeps saying we haven't built any NEW WALL. Below is a section just completed on the Border. Anti-climbing feature included. Very high, strong and beautiful! Also, many miles already renovated and in service!

pic.twitter.com/UAAGXl5Byr

— Donald J. Trump (@realDonaldTrump) January 11, 2019
So what's the emergency?
Still can't figure out what he saw.
Maybe he visited those cages full of children
? "As the Most Rev. Daniel E. Flores, bishop of our diocese, says, 'We must put human dignity first." Maybe that's what he thinks is the "crisis."