Narrating the Texas Political Narrative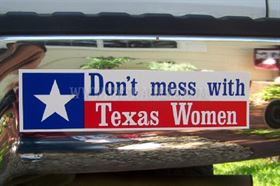 Another Texas political story we haven't even touched on yet.
First, the power of incumbency is powerful.
Every GOP incumbent in a contested primary race in Texas won their race yesterday,
usually quite handily.
Which you wouldn't know if you read stuff like this:
That didn't seem to be a sure thing. As the Texas Tribune has written, George P. had faced some criticism over a controversial plan for oversight over the Alamo released during his first term. So former Land Commissioner Jerry Patterson and two other Republicans challenged him during the GOP primary. But George P. got the coveted presidential tweetdorsement and cruised to victory. You can't keep a good dynasty down.
Yeah, George P. faced criticism for the state of the Alamo, but the fact is, the Alamo is not the sacred space it once was. I remember when the Daughters of the Republic of Texas (don't laugh, I have family members who belong to this group because of ancestry, not because of devotion to the Republic of Texas) ran the Alamo, and it was treated like the shrine it once was (it's part of the missions now a World Heritage Site and a National Park, with the Alamo alone not part of the National Park system.) People were shushed by blue-haired ladies, a sign reminded all to be respectful of this hallowed ground by blood shed for liberty, men were minded to remove their hats (even cowboy hats, which should come off indoors, no matter what foolishness Hollywood has told you), etc. It simply isn't that way now, and nobody but old people like me seem to notice. We aren't going back, but I do miss the air of reverence the place once had. Then again, I miss a lot of things. The controversy over the site now is actually an attempt to improve it (there is a lot of commercial development almost to the front door of the old mission; some of the other missions are still in use as Catholic sites of worship, and surrounded by the original walls), not really over the risk of disparaging it. Either way, that campaign might have appealed to old farts (like your humble host), but it wasn't enough to disturb Bush's incumbency. Did Trump have anything to do with it? Only if his tweet likewise confirmed the nomination of all the other incumbents.
Which brings us to our first lesson about internet (especially!) political analysis: when reality fails to live up to the hype, blame reality. It works like this:
It's true that Rep. Beto O'Rourke — Democrats' great hope for taking on Ted Cruz in Texas's Senate race this fall — had never run for statewide office before. From that perspective, clinching the nomination and avoiding a runoff with about 61.8 percent of the vote (at press time) isn't so bad.

Yet O'Rourke has received a tremendous amount of hype, gotten fawning national press, and faced no opponents who got any significant amount of attention in the primary. Considering that, the fact that more than a third of Democratic voters opted for relative unknowns rather than backing him seems a bit disappointing.
Disappointing because outside of Texas
tout le interne
t (i.e., those reading your favorite websites; which all sux, by the way) knew that Beto O'Rourke was the great Democratic hope against evil Ted Cruz. But this is O'Rourke's first run for statewide office. He hails from El Paso, which is so far west it puts Texas in the Mountain Time zone, and were it not fabled in song and the gateway to Juarez, most of Texas would never have heard of it. Well, that and the fact that by the time you get to El Paso you are, from the eastern edge of the state, halfway to California, half-way through New Mexico, and damn near to Arizona. El Paso is well off the beaten path, in other words. So all that hype, fawning national press, and lack of real opponents, didn't mean much in a state where Democrats haven't fielded a real statewide challenger to any office in over 25 years. That's a lot of eligible Texas voters who have never known a Democrat in statewide office in their lifetimes. And that leads to a second lesson: why do people think Trump is ever a factor?
The Trump Factor?
How important was Trump? Well, his first tweet supported three people never really at risk of losing their primaries:
I want to encourage all of my many Texas friends to vote in the primary for Governor Greg Abbott, Senator Ted Cruz, Lt. Gov. Dan Patrick, and Attorney General Ken Paxton. They are helping me to Make America Great Again! Vote early or on March 6th.

— Donald J. Trump (@realDonaldTrump) February 27, 2018
Paxton didn't even have a challenger in his primary.
Texas LC George P. Bush backed me when it wasn't the politically correct thing to do, and I back him now. Also, AC Sid Miller has been with me from the beginning, he is "Trump's Man in Texas." Also support Comptroller Glenn Hegar, and Railroad Commissioner Christi Craddick.

— Donald J. Trump (@realDonaldTrump) February 27, 2018
Hegar didn't have a contested primary, either. Craddick was the incumbent, along with all the Republicans Trump endorsed. So did his endorsement help them, too, as well as George P. Or did Trump simply keep the elephants away?
I don't see any evidence that it wasn't the latter. But, you know, the narrative is all about the importance of the hype, and that the President must be important to party politics, so who am I to challenge the received wisdom? Speaking of which, the other received wisdom is
how much money matters in politics
; and when it doesn't,
don't speak of it, please.
After Gov. Greg Abbott spent more than a quarter of a million dollars in a campaign to unseat three Republican incumbents in the Texas House, two of those incumbents nonetheless defeated their primary challengers Tuesday.

And state Rep. Sarah Davis, Abbott's most explicit target, bested challenger Susanna Dokupil by more than 12 percentage points.
The power of incumbency is powerful, and even Abbott's 90% electoral victory and massive campaign war chest he could spend on other GOP candidates wasn't enough to change the outcome against his political enemies.
Davis took several explicit shots at Abbott — who has called out her voting record in ways she has called disingenuous — as well as her opponent, who is backed by the anti-vaccine movement. Davis thanked her district for "supporting science and medicine — and vaccines," to big applause.

"No amount of money in a campaign account can buy back your reputation when you squander it by making false accusations to exploit the suffering brought to us by the natural disaster that was Hurricane Harvey," Davis said, in an apparent reference to Abbott's claim that a Davis bill filed in 2017 might have undercut the state's response to Harvey.
It probably didn't hurt that her opponent was a clown, even by Texas GOP standards. I read somewhere the disgraced and now former MD who tried to link autism to vaccines had moved to Texas and stirring people to follow his lead. I don't think he's having the impact he wanted, either.
I said, after reading quickly the list of results from the primaries, that all GOP incumbents won their races. That isn't quite correct:
And like the governor, the powerful conservative group Empower Texans saw many of the new candidates it had backed fail Tuesday night. Of the 16 Republican challengers who won an endorsement fromthe group, only Luby Ryan and Middleton won their challenges against an incumbent.
"Empower Texas" is an arch-right group that couldn't substantially overcome the advantage of incumbency, either. These two races are the exception that proves the rule.
Turnout Turnabout
GOP turnout bested Democratic turnout in the end, by about 500,000 votes.
Democratic turnout
was 1 million voters,
a near 100% increase over the 2014 midterms
. GOP turnout was up 16% for the same period. Whether that lives up to the hype or even turns Texas "blue" is beside the point. For at least 25 years no Democrat has won statewide office, and the few sent to Washington have been in districts drawn to give the Democrats token representation in the House. Democrats have seen no reason to vote: their party has been supine and moribund, apparently so stunned as losing control of the state after almost 150 years of political monopoly it couldn't get over the fact it was not automatically in power anymore. A near 100% increase in turnout means the times are a-changin', and if people can get excited enough to vote for nominees for the party, and candidates can be encouraged enough to run against multiple seekers for the same office, it must mean life is returning to the Democratic side of the political ledger. Will Texas even be purple in November? If it isn't, it won't mean the Texas Democratic Party is a "loser."
It will only mean the Texas Democrats are finally doing what it takes to win, even if winning takes a little longer than one election cycle to accomplish.