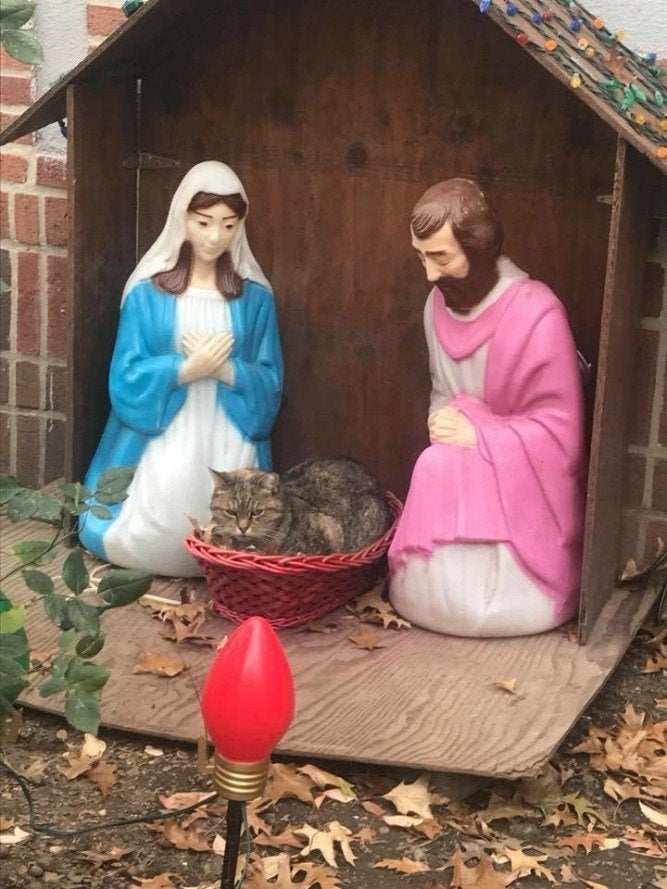 Cats know their place in the world.
(I know, I know; I'm going to hell.)
Ask not, doubt not. You have, my heart, already chosen the joy of Advent. As a force against your own uncertainty, bravely tell yourself "It is the Advent of the great God." Say this with faith and love, and then both the past of your life, which has become holy, and your life's eternal, boundless future will draw together in the now of this world. For then into the heart comes the one who is Advent, the boundless future who is already in the process of coming, the Lord, who has already come into the time fo the flesh to redeem it.
--Karl Rahner
At the coming of the Most Hight our hearts shall be made clean, and we shall walk worthily in the way of the Lord. The Lord is coming and will not delay.
--Cistercian Liturgy
Da mercedes, Domine, sustinembus te,
ut prophetae tui fideles inveniantur.
Have mercy on those who wait for you, Lord,
and you shall find your prophets keeping faith.
--Monastic Liturgy
N.B. It is an old custom to set up the Nativity scene during Advent, but leave the creche empty until Christmas Eve night, to signify the waiting for the birth, the reason for the Advent season.