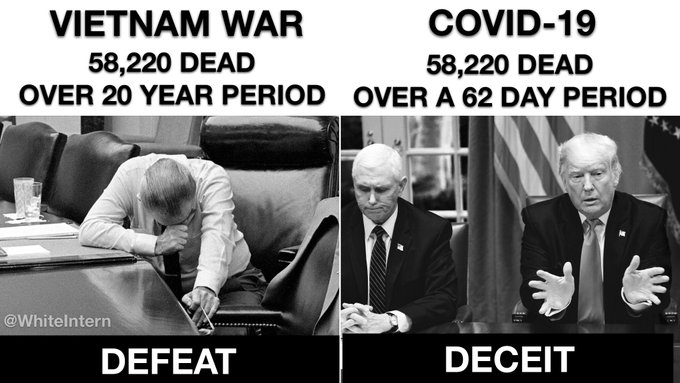 Actually, it's worse: they're calling it "victory." And it turns out there's another connection to Vietnam:
Yeah, something like that, only in reverse:*
There is a lot of (understandable) concern about the accuracy of official coronavirus death statistics. So we looked at the trends in deaths for *all* causes in seven hard-hit states.

https://t.co/erRjB7YJmu

— Margot Sanger-Katz (@sangerkatz) April 29, 2020
More deceit, really. SNAFU, and all that.
*and yes, you have to be this old (points finger at head) to get that reference.