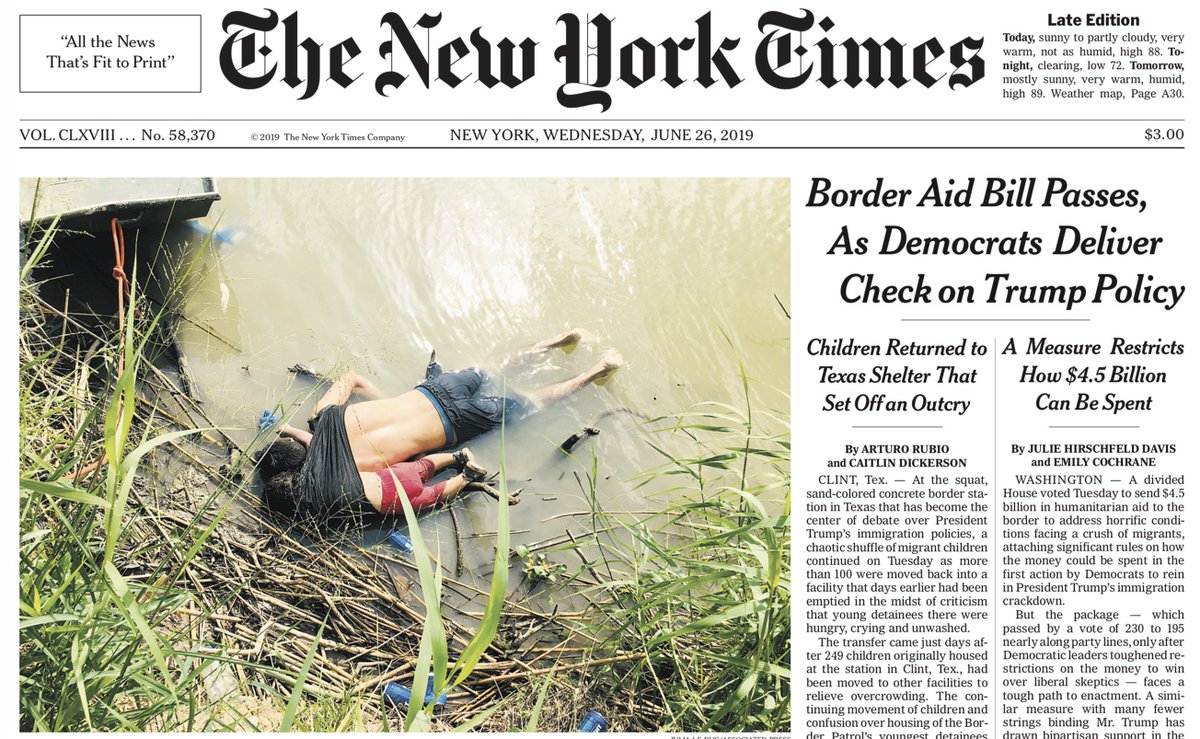 CBP's Randy Howe tells Sen. Rosen 3,000-4,000 migrants are waiting in Mexico for an opportunity to present at a US legal border crossing in *each* of the areas of the border, as best they know. He estimates about 300 migrants are processed daily. 5-6 weeks wait in San Diego.

— Tal Kopan (@TalKopan) June 26, 2019
This father was frustrated by being forced to wait in Mexico to apply for asylum, something that is his legal right under U.S. law. He finally decided to cross the Rio Grande with his family. When his daughter went into the river, he tried to save her.