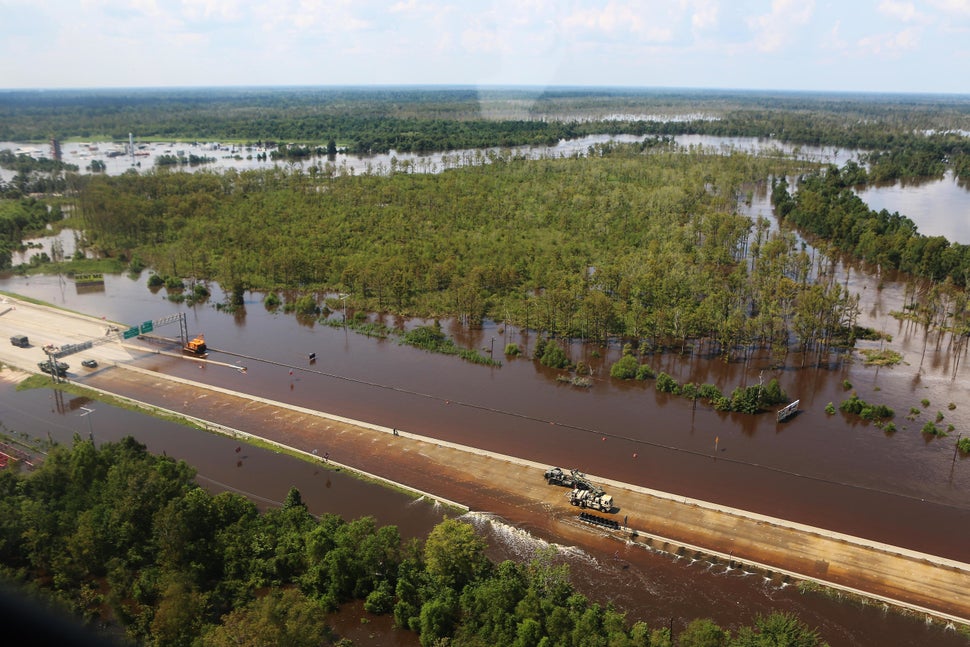 Interstate 10, near Beaumont. This road runs through Houston; large sections of it are flooded in Houston, too.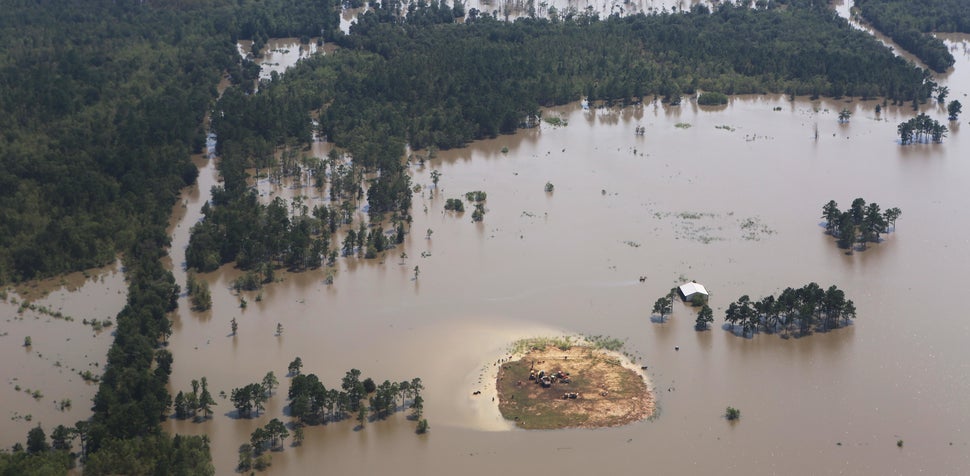 Just because Houston is getting all the attention, don't ignore rural Texas.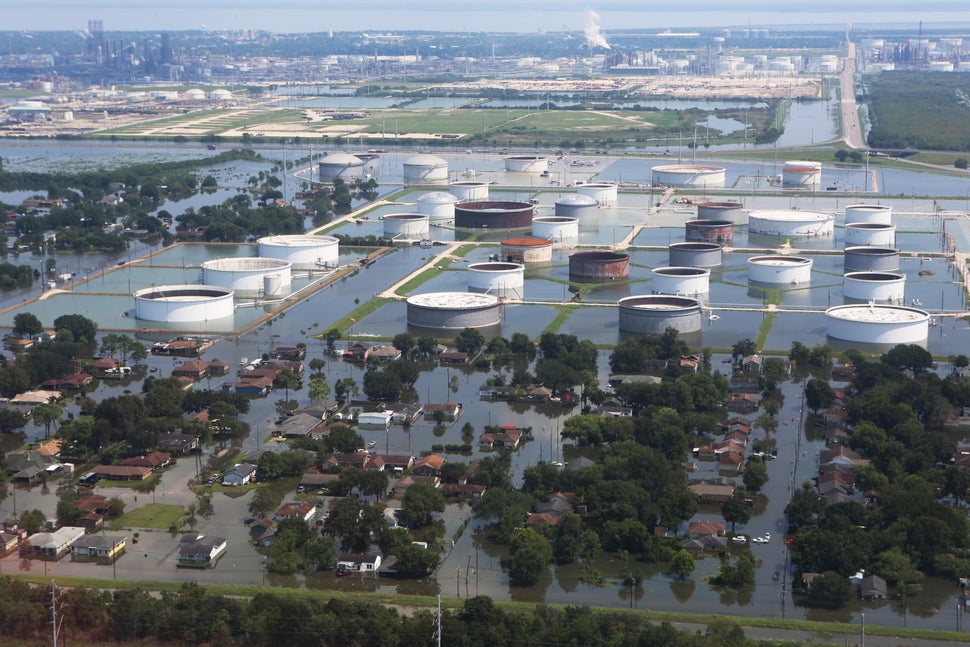 Yup. "Great progress!"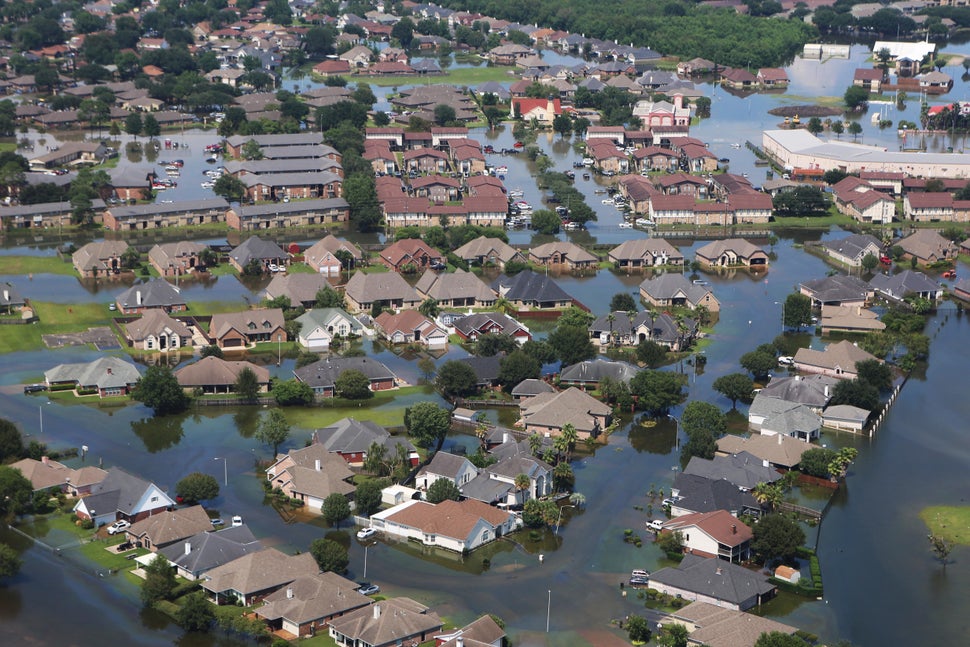 These pictures are all from Beaumont, to the east of Houston, yet they all seem strangely familiar.....