If you understand Kafka correctly, this is not a dark parable or a "nightmare," it is a comic sketch about reality. Consider these the gatekeepers of the law, each more fearsome than the last: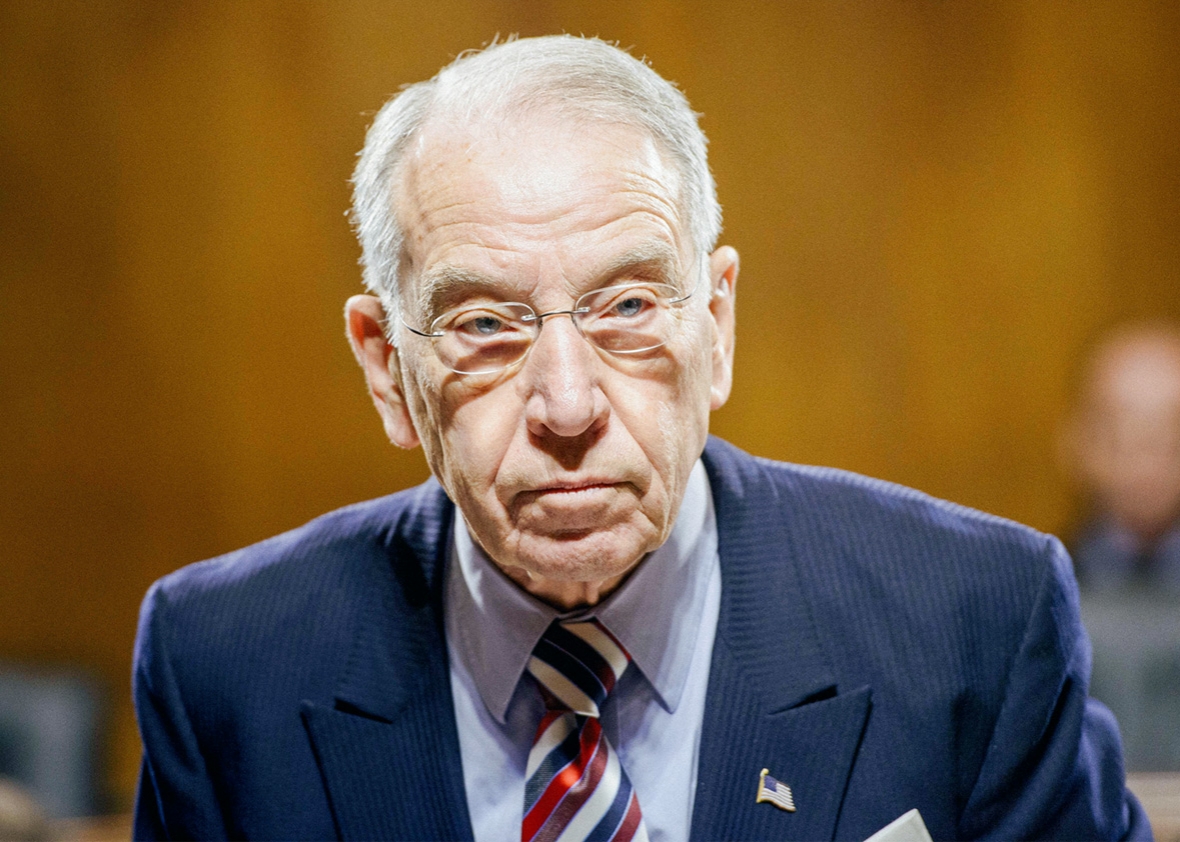 Consider the person who comes before the law: Dr. Christine Blasey Ford, who comes to question the qualifications of Brett Kavanaugh to sit on the nation's highest bench. She seeks access to the law. She seeks justice. Justice should be available to all persons; but to get it, she has to go through the gatekeepers to the law; and they don't want to let her in.
It's really no more complicated than that.
We think Kafka's parable describes a totalitarian society, or a nightmare government a la Stalinist Russia or
1984
. No, it's a picture of the here and now. The guards may close the door on her forever; or they may relent,
aware they are exposed
, not hidden by the walls of the law; aware they are seen for what they are, and their fearsomeness is just a pose, a description, a myth turned into legend about men who are really no more, and perhaps much less, than us.
As I write, reports swirl that Dr. Ford is calling the bluff of the guards;
that she will testify in public,
if need be, about what she says Brett Kavanaugh did to her decades ago. More stories reveal the other person allegedly in the room is not the kind of character witness one could wish for in this matter, no more than one would want Roy Moore to offer his support. One story is that
Mr. Kavanaugh's fraternity on campus at Yale
was booted off for their infamous "yes means no" chant.
It is not shaping up well for Mr. Kavanaugh, or the guards who protect the law from people like Dr. Ford. And it's funny how close fiction and reality come, when you look at it the right way.